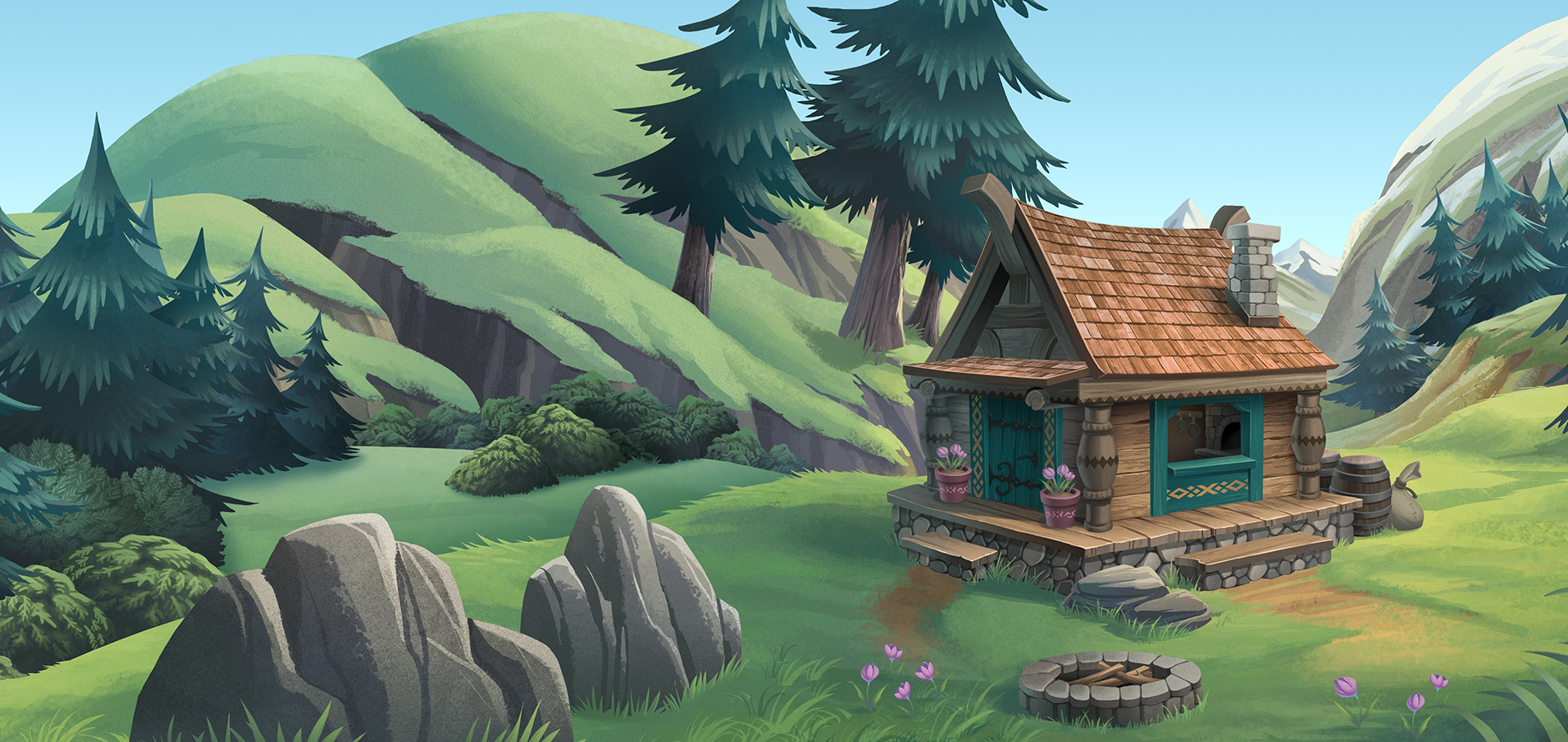 2D Art Team
The SuperGenius 2D Art Team handles the widest range of styles of any team here in the studio. In addition to PC and console games, mobile games have become such a staple in the game industry, and SuperGenius has been hard at work helping developers of all sizes such as Disney, Magic Pixel, WGT, SuperVillain, Backbeat, and countless others. We help build their mobile games from the ground up by providing everything from Art Direction to assets, characters, environments, UI, VFX, animation, icons, branding and everything else needed to complete a mobile game in its entirety. We assist developers whose goals are to produce games that are unique, inspiring, fun, and more than just a marketing piece. If the developer is excited about their game, then it's not hard for us to jump on board with them. Excitement is contagious.
UI, UX, and shell design has been a studio standard since we began the studio. Whether we need to create wire frames for the entire game's UI flow, direct and generate themes UI pieces, create icons, design HUDs, from the whimsical and colorful UI of mobile titles or the more involved theme-based UI for AAA titles, we have the talent and the experience to do it all.
Each game's environment sets the stage for the desired player experience. Every level, room and set piece should convey appropriate story and atmosphere. Players should be able to easily, and readily, lose themselves in their character's surroundings. The first step to great world design is a strong concept team and that's where SuperGenius comes into play. The studio has created all manner of environment design, in varied styles and themes, for Indie and high profile customers alike. SuperGenius enjoys the responsibility of creating new worlds for its clients. Our artists will always strive to create the best home possible for each game's characters to live in.
The quality of its heroes and villains can make or break a game; they are the cornerstone of any property. At SuperGenius, we identify and highlight the best and most memorable aspects of each character we help create. When the game is done, the characters should leave a lasting legacy in players' memories of the experience. We're honored when companies like Marvel and Disney entrust us with the character creation process. We're equally honored when talented indie designers come to us for character help. No matter the notoriety of the client, or size of the project, the importance of high quality characters is universal. At SuperGenius, our artists can always be counted on to give characters the respect they deserve.
You know who doesn't love beautiful illustrations and key art? People who are dead inside. People who hate kittens. People who laughed at the end of Blackfish. That's who. Blackfish was sad. And Illustrations are good.
Let us know how the SuperGenius 2D Art Team can help with your 2D needs on your next game
2016 SuperGenius Industries, LLC