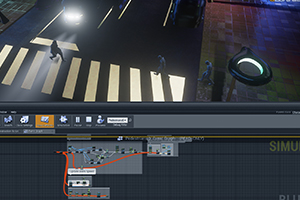 SuperGenius helps some of the best game developers in the industry make some of the best games in the world. We do this by providing more than just AAA visuals, but complete development teams with art, design, and programming support. This holistic approach ensures that everything we produce works in engine and looks amazing.
Unity and Unreal Engine 4
Our main development focuses are Unity and Unreal Engine 4.
Development we Specialize In
Complete game development from concept to ship
Character and asset implementation
Character and asset rigging
Animation implementation for both gameplay and cutscenes
Level design and worldbuilding
VFX
Character select and customization systems, including unique characters and wearables
Weapons selection systems
User Interface and User Experience systems
Materials and advanced materials implementation