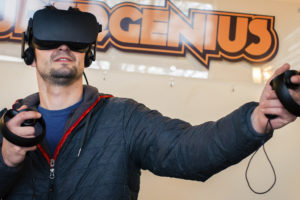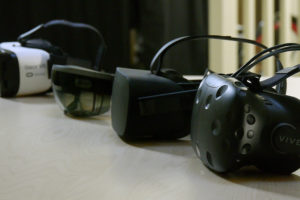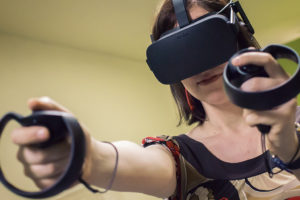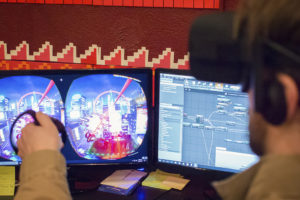 We are at the forefront of VR entertainment
We have been working with VR since the first Oculus development kits were released back in 2013. Since then we have developed several original experiences for various agencies and have produced VR work for many of our game clients such as Oculus, Turbo Button, and Double Fine Productions.
We are pushing the technology. The visuals. The content. Like we do.
Our reputation is based on consistently producing the highest quality work. It's why some of the best developers in the industry turn to us. VR is no different. We are currently pushing the Unreal Engine to create the most detailed and immersive worlds yet while maintaining the highest possible performance.
We are utilizing VR across multiple industries.
From entertainment to education and even healthcare, we are helping folks create new ways to tell their stories and educate their audiences. And of course, creating the best gaming experiences possible.
Our VR Work Can Be Seen Here